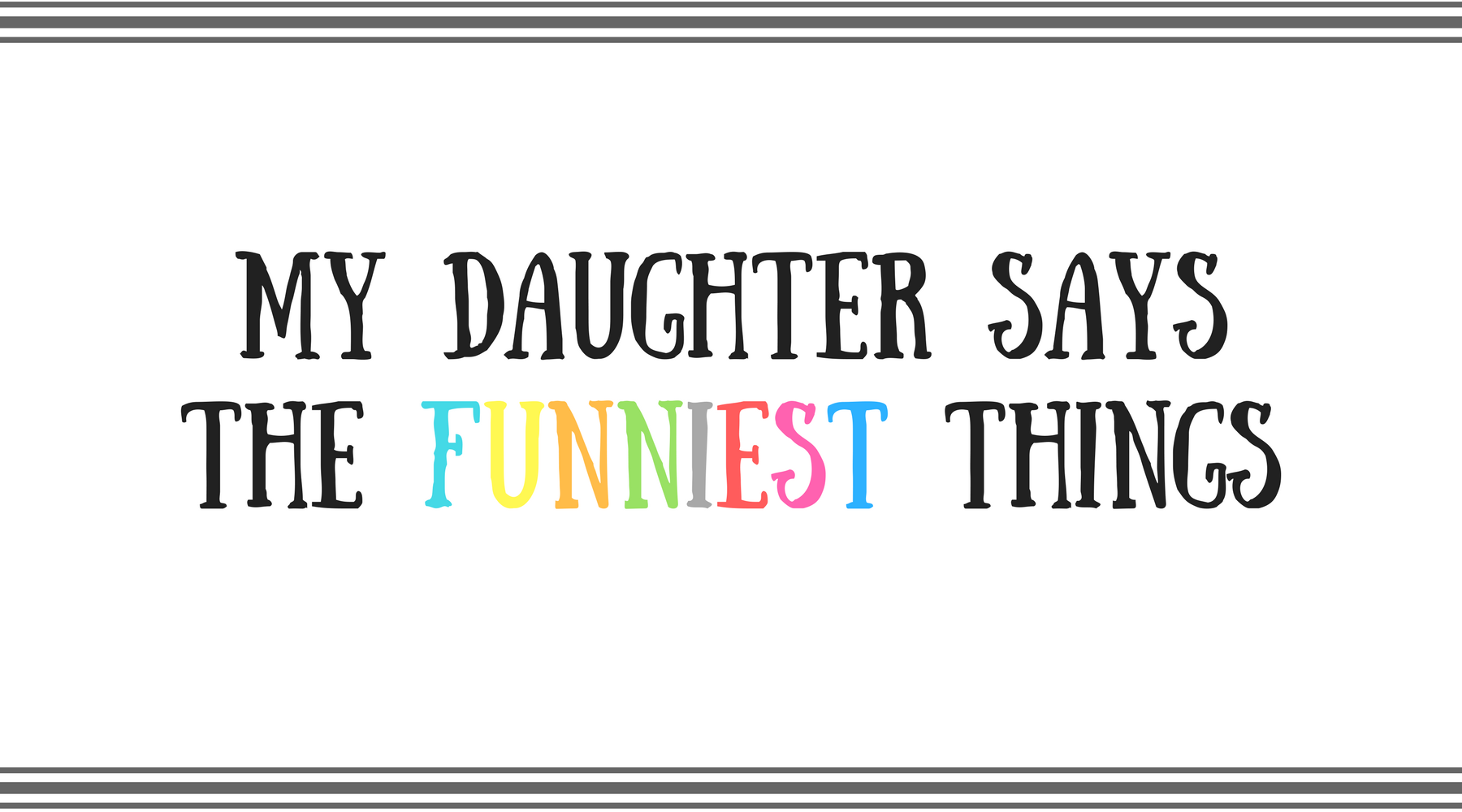 My daughter, Mireya, or Dottie as I call her, has a funny bone.
Or three, maybe. Three funny bones.
She loves to laugh and enjoys making others laugh, too.
In fact, her penchant for drama and entertainment means that she will often make me crack up at something she says or does.
They say the apple doesn't fall too far from the tree. Kids are like their parents.
But her sense of humour? I don't know where she got that from.
She's hilarious!
To think that she's only 7 and has been dishing out funnies since she was 3!
I'm really looking forward to seeing what she's like as an adult…
while making sure I savour every moment in the here and now, and cherish all the hilariously special moments we've shared over the years.
Take a look at the 14 stories I've shared below.
For more, click here and follow me on Facebook.
This one is from when Dottie was 4 years old and so focused on her work!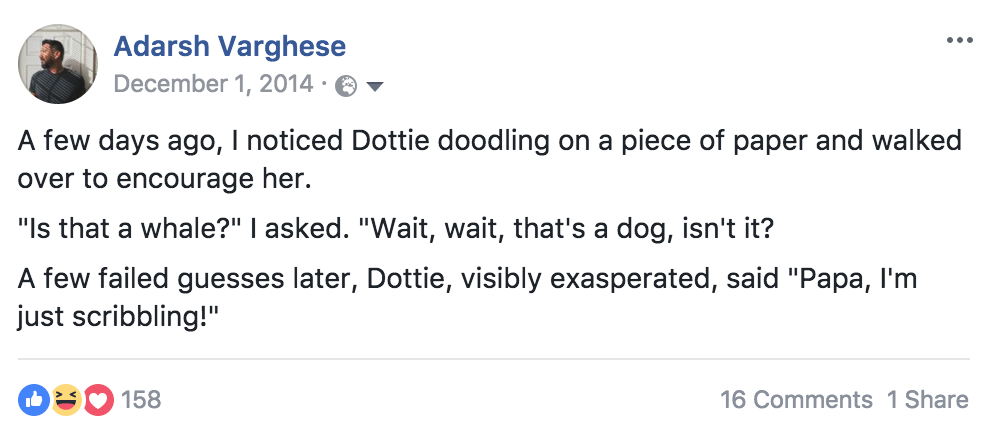 When I really need her to be sweet and encouraging, this is the sort of stuff she says…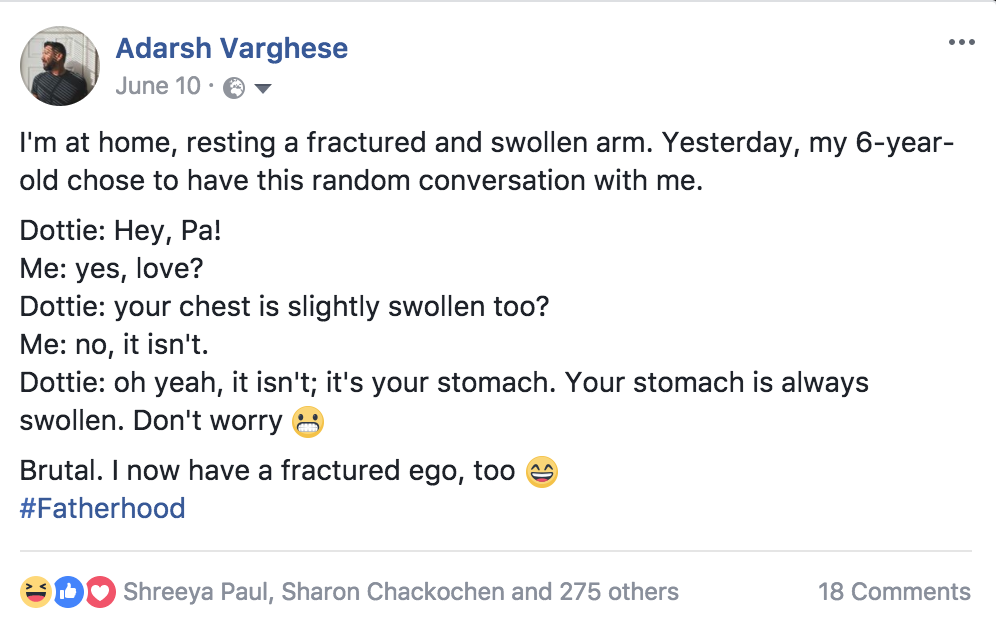 She knows how to play with words, too.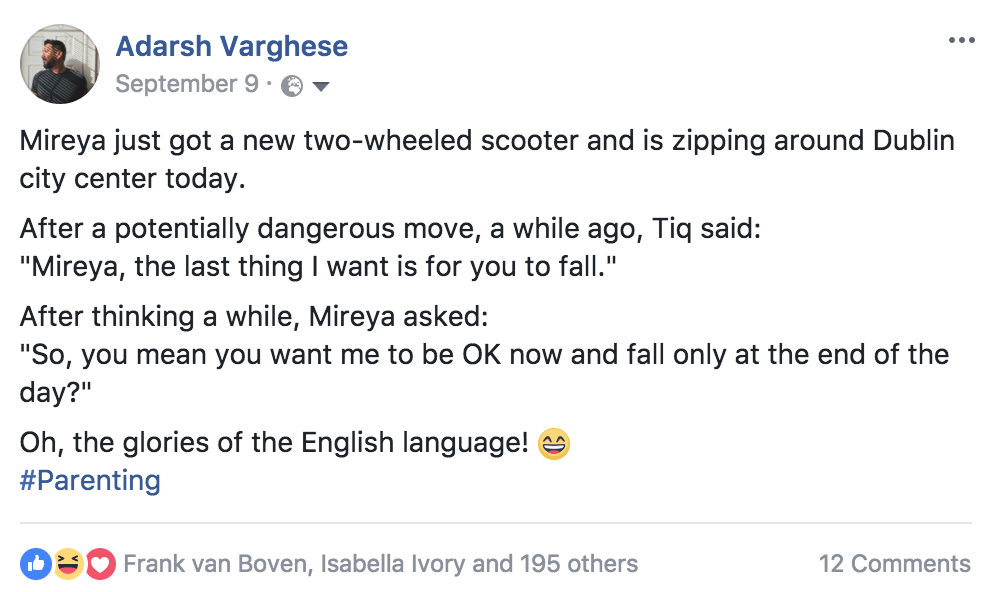 Dottie and her birthday obsession! Are most girls the same?

Over the years, she has learned to choose her words to her advantage.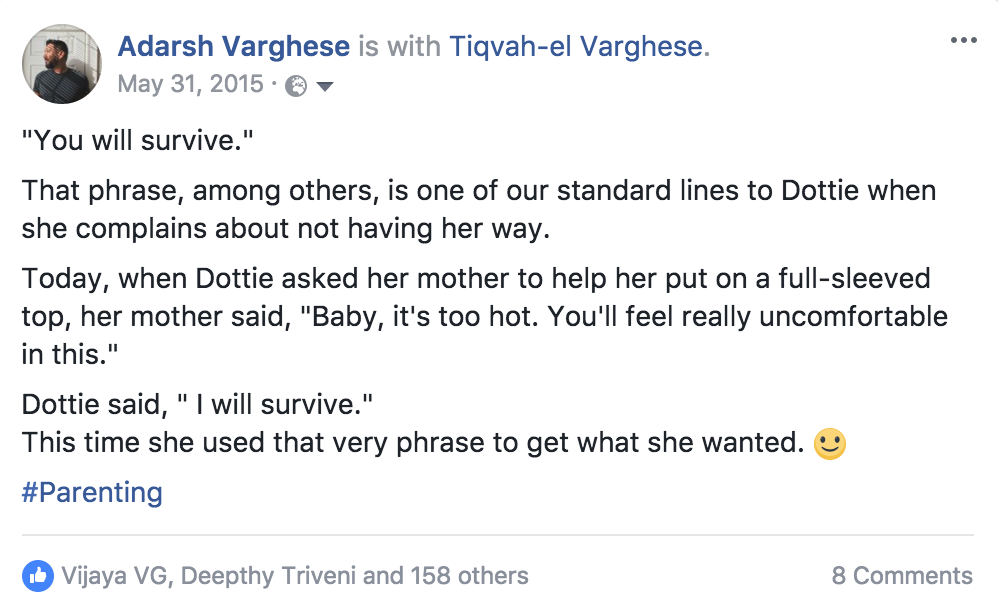 One of my favourites of all time. I had to be picked up from the floor. LOL!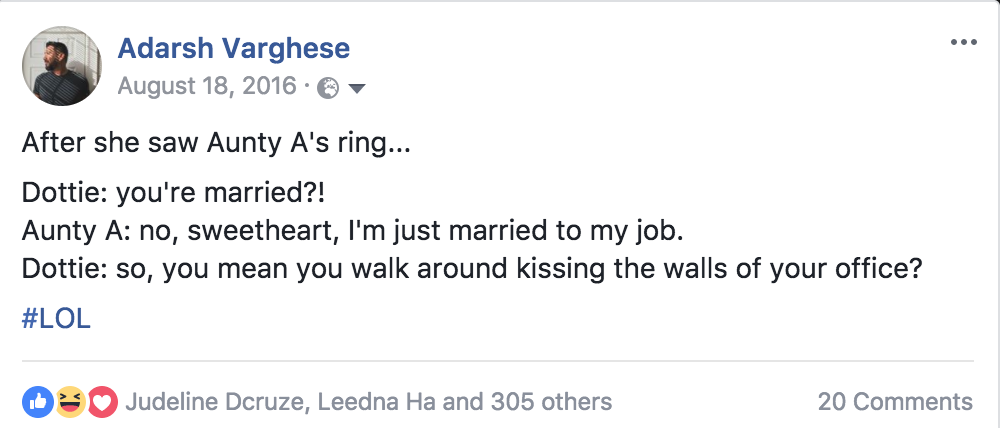 Dottie is as crazy and passionate about food as I am.  Perhaps, even more?
I'm not as dramatic as she is, not even close.
I do see where she gets this from, though 🙂
KFC India, you guys are one of her favourite fast-food chains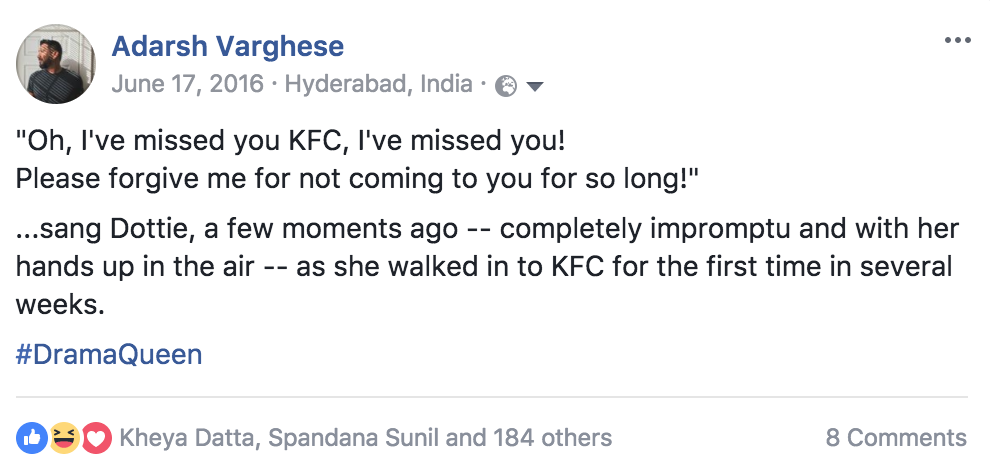 Every once in a while, when I have to be stern with Dottie, I think back to the years when this would happen…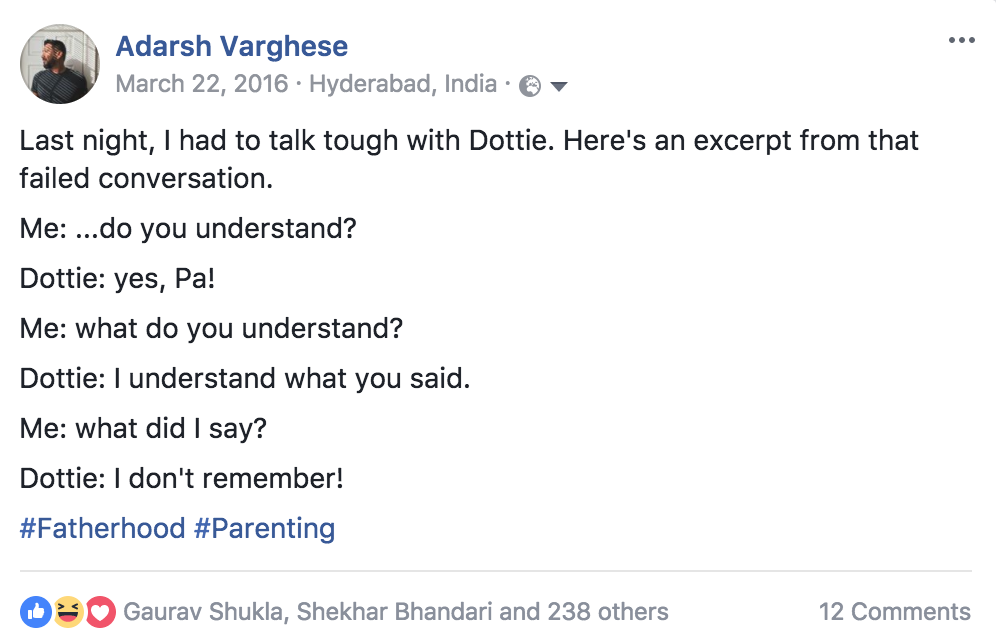 Haha! This was from earlier this year. Those who have been married long enough will know how I knew what expression my wife had on her face.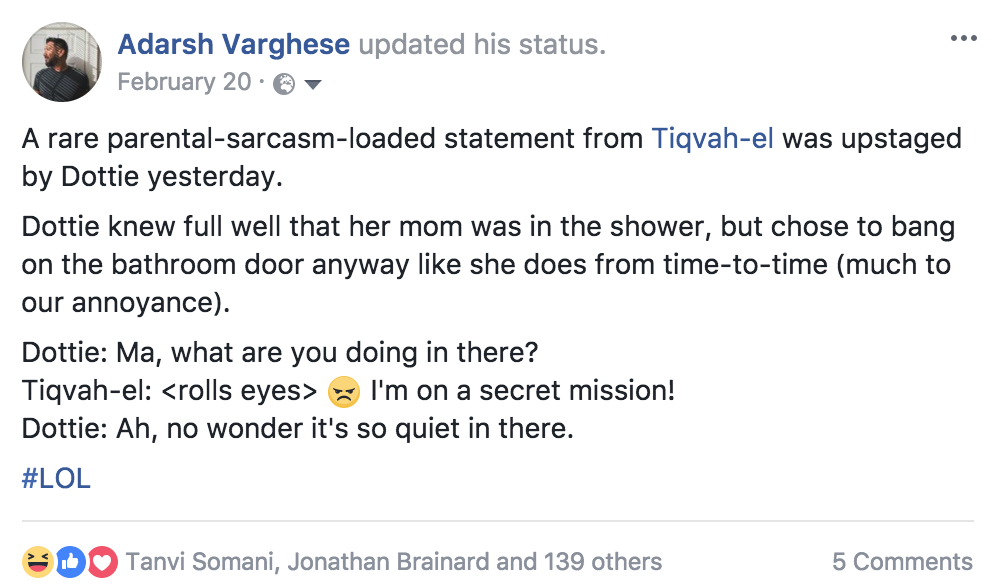 Dottie always has the nicest things to say to her grandmother. LOL!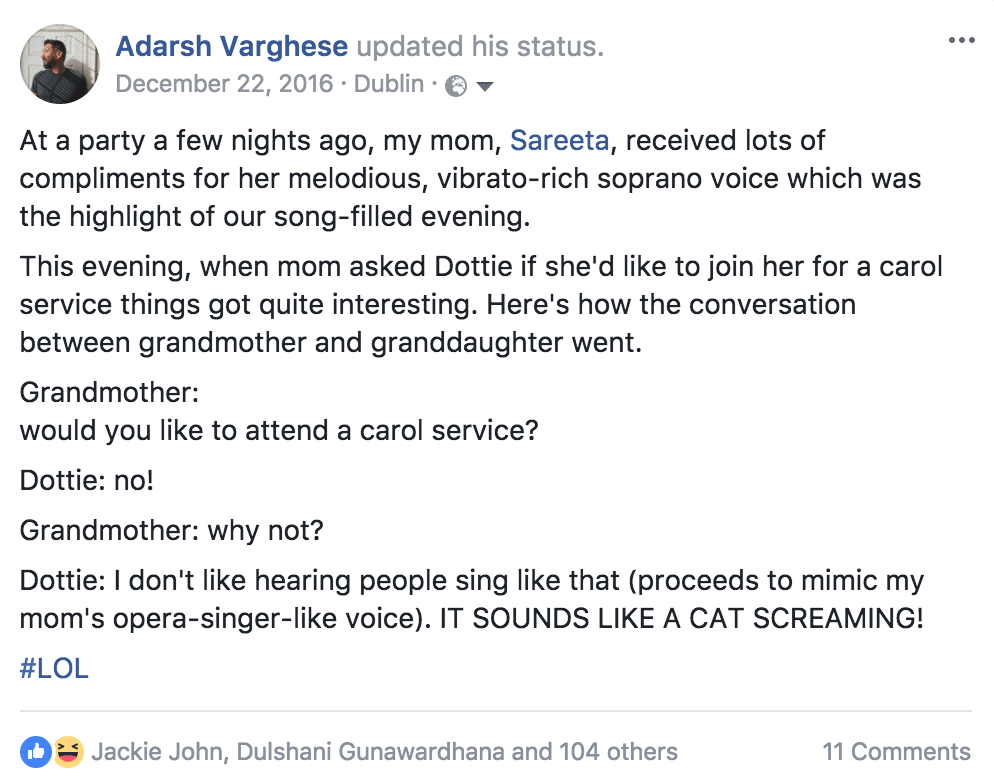 She regularly comes up with gems like this one. Makes sense, right?
A logic-centred approach to learning and using languages.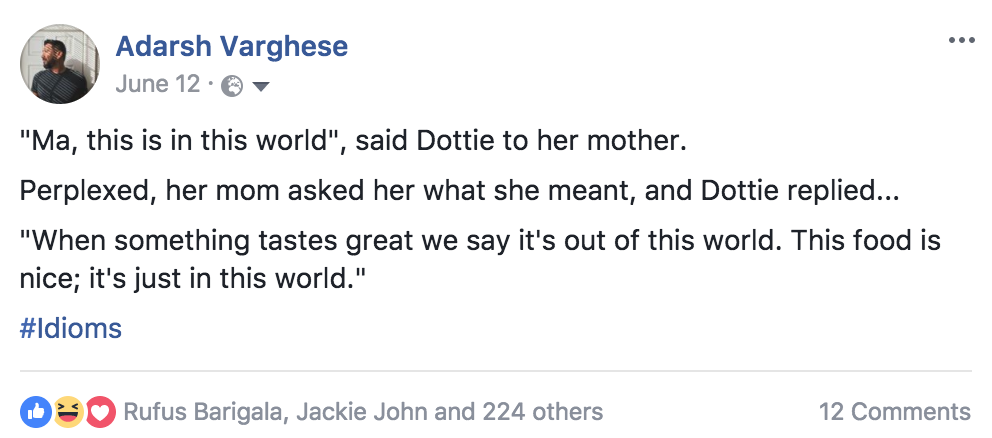 Dottie loves Dominos Pizza. But is this normal?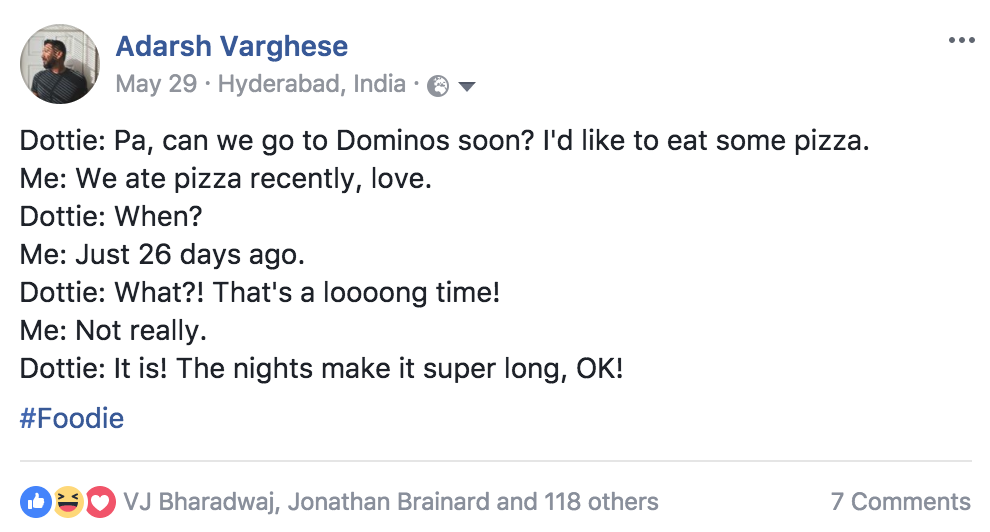 I'm doing all I can to teach Dottie to be humble, and now this…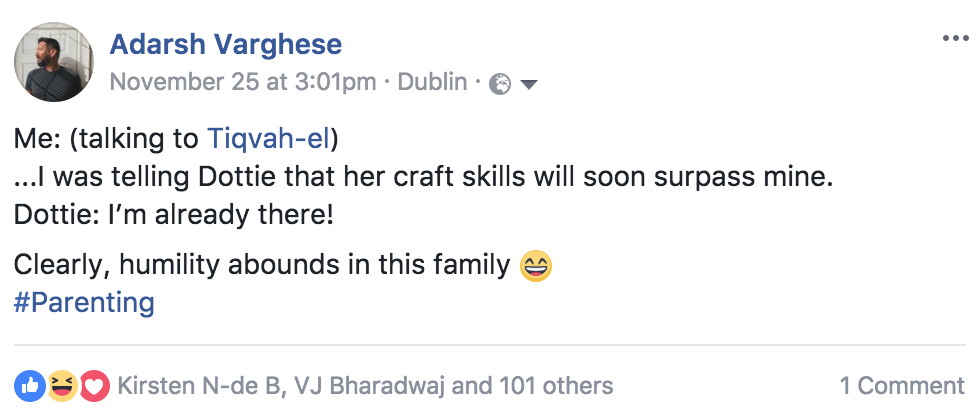 I love seeing reminders of her love for me. This girl is precious!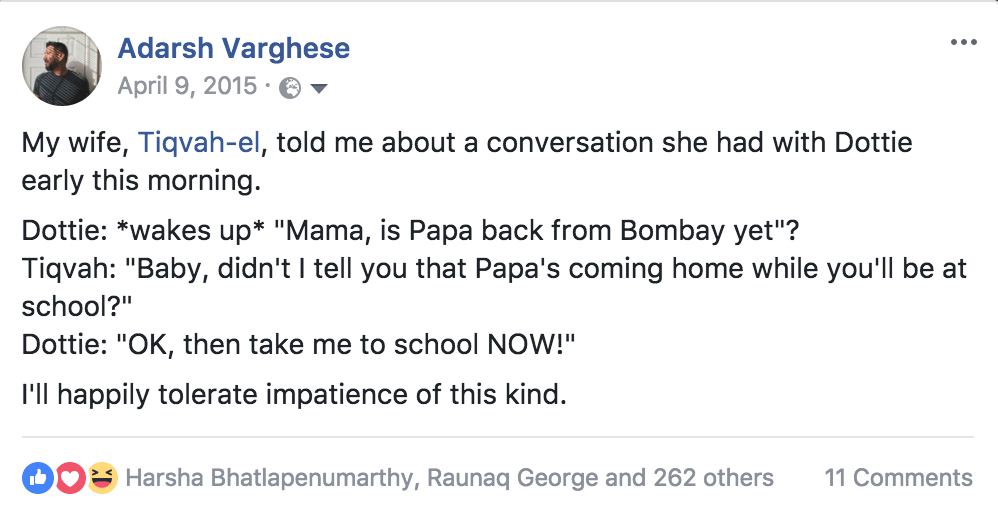 Comments